A Strong Commitment to Education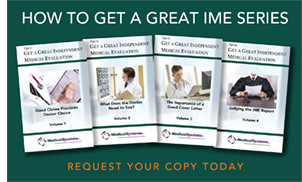 Medical Systems commitment to superior quality standards is illustrated through our support of professional education. This includes our Annual Symposiums, restaurant-based luncheon presentations, The Examiner - our quarterly newsletter, How to Get a Great IME Booklet Series, and the Second Opinions MSI Blog.
We also schedule complimentary educational presentations at client facilities and would be happy to arrange a doctor speaker to come out to your place at no charge. Click here for more information and to get something on the schedule.
---