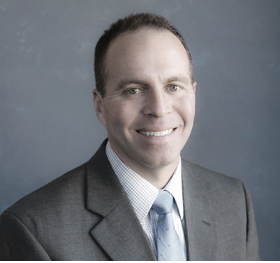 Dr. Christopher Dale is an Orthopaedic Surgeon in active practice in Madison with experience in the newest techniques for joint replacement surgery, arthroscopy, and joint reconstruction. Dr. Dale specializes in the shoulders, hips, knees, hands, feet and ankles, sports medicine, and orthopedic trauma. His medical interests include minimally invasive arthroscopic shoulder, hip, and knee surgery, rotator cuff repair, ACL reconstruction, and joint replacement of the knees, shoulders, and hips.
Dr. Dale completed his undergraduate degree at St. Norbert College, graduating with honors, before going on to the University of Wisconsin-Madison to complete his medical degree. Dr. Dale then completed his residency in Detroit with Henry Ford Health Systems. Following residency, he undertook three fellowships – the first in trauma surgery and joint reconstruction at Panorama Orthopedics in Denver, the next in foot and ankle surgery at the Medical College of Wisconsin in Milwaukee, and the final in sports medicine with Orthopedic Surgeons of Wisconsin in Milwaukee.
He is board-certified by the American Board of Orthopaedic Surgery, and his professional memberships include the American Orthopaedic Foot and Ankle Society, the Arthroscopy Association of North America, and the American Academy of Orthopaedic Surgeons.
Personal: Enjoys spending time with his family doing active and fun outdoor activities such as fishing, boating, skiing, and biking!
Contact Medical Systems for additional information, a CV, or to check Dr. Dale's availability.
We look forward to working with you!